Closed for lunch on Wednesday, October 4th and limited seating available for dinner - reservations only.
In order to offer you the best quality food & service, Reservations are preferred, appreciated and may be required on certain days.
Everything at the River Run Restaurant is prepared especially for You and our mission is to serve the freshest and best quality available. In our small kitchen and dining environment, time is needed to prep and Produce our unique and delicious culinary offerings. Please allow us to make it special for you!
We also provide excellent appetizers, Wines, beers and cocktails to compliment your dining experience. Thank you for your understanding and patronage.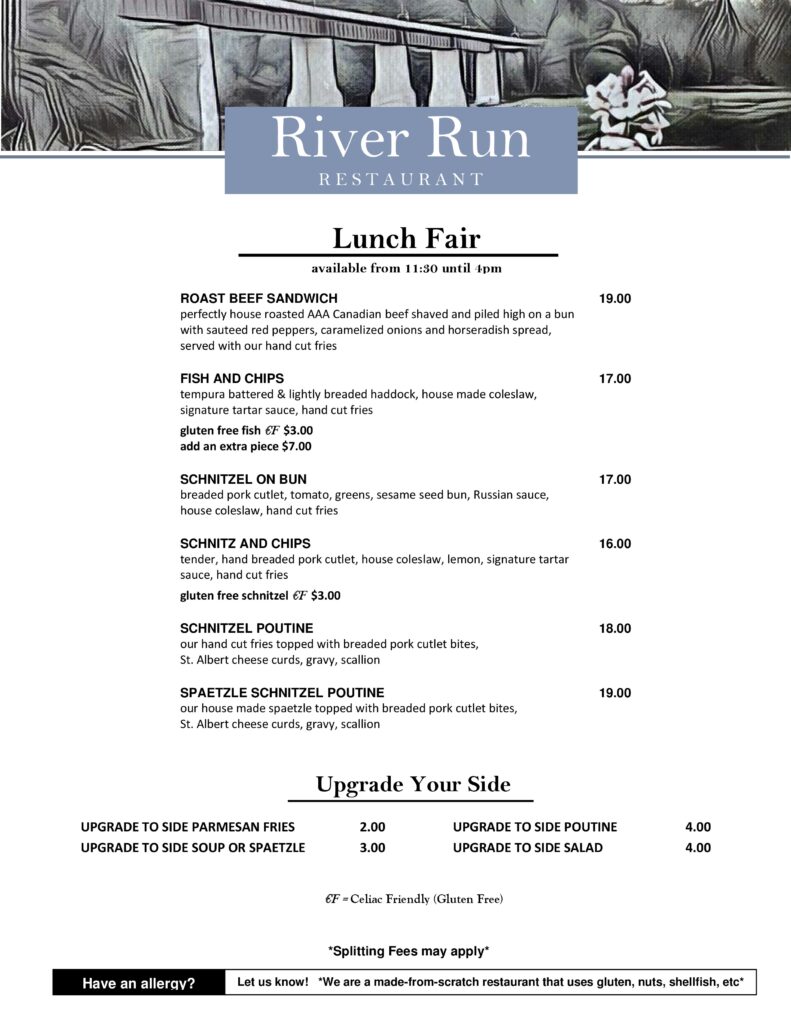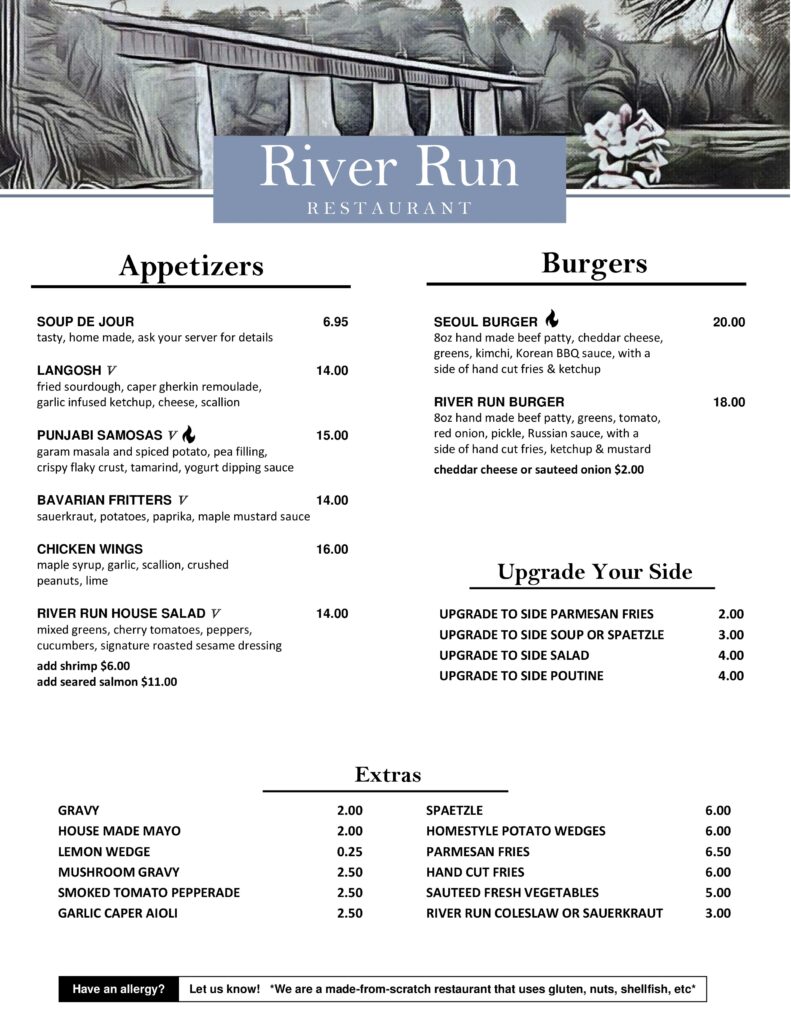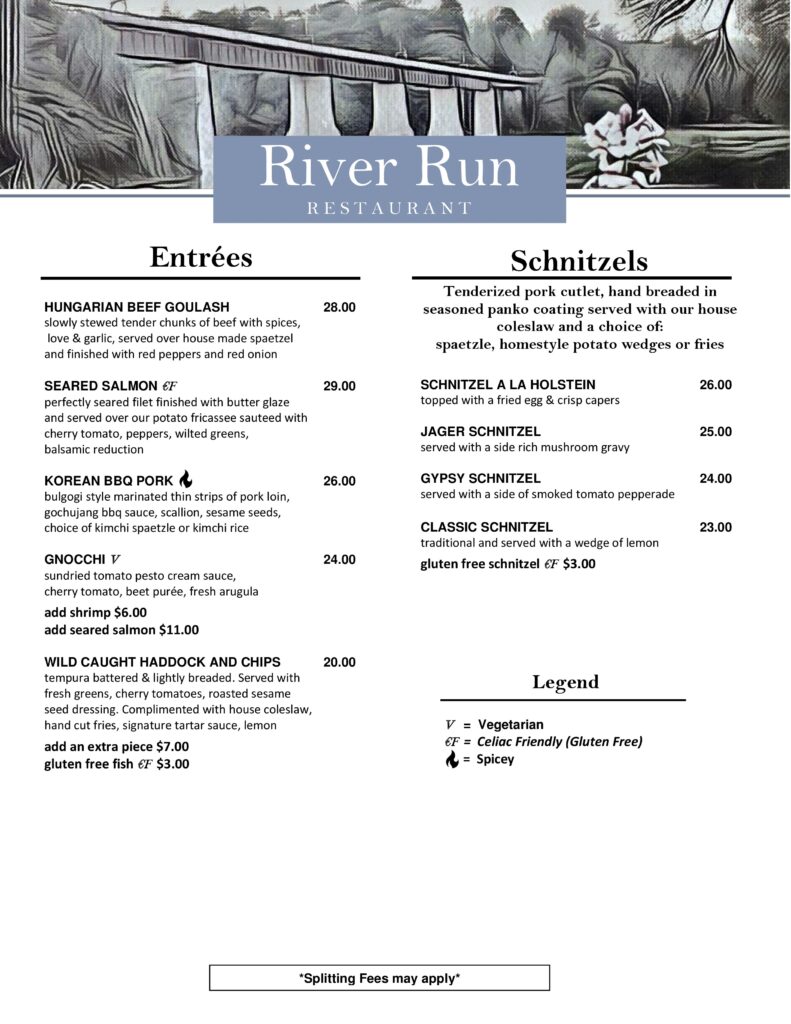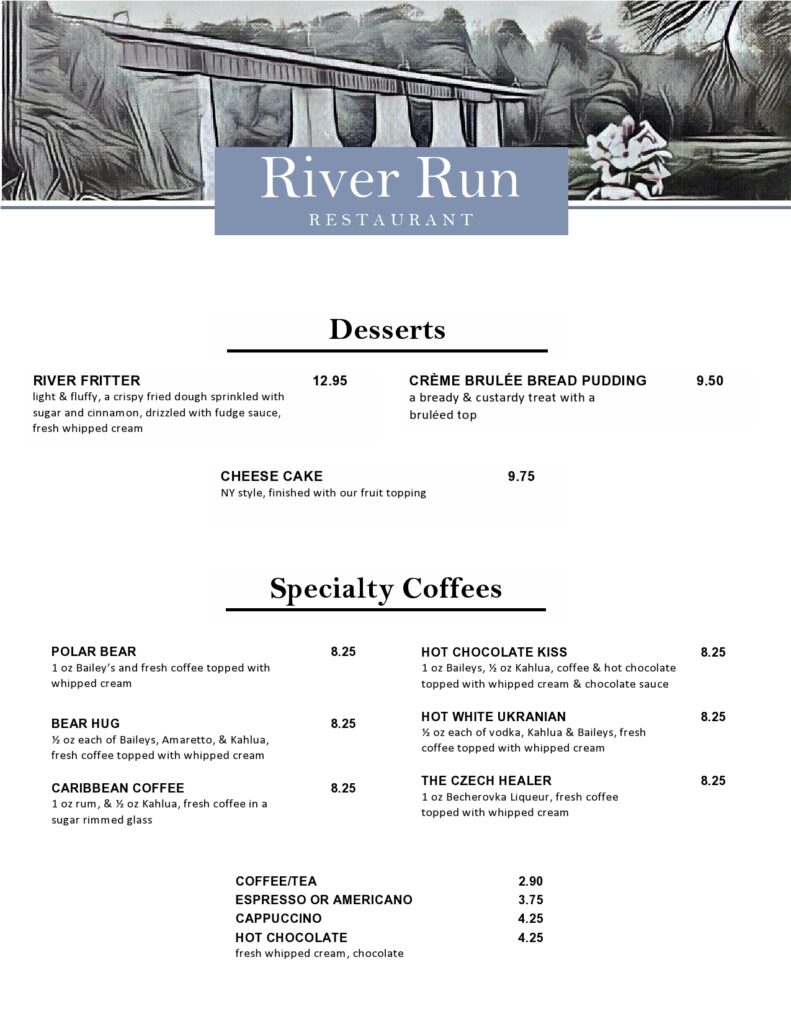 519-440-7205 for Reservations
Reservations are highly recommended and always appreciated and preferred
especially for groups over 4 & on weekends.
Hours of Operation:
Weds to Thurs 11:30 am to 7:30pm
Fri & Sat 11:30 am to 8:00pm
Sun, Mon & Tues Closed
Closed for lunch on Weds. Oct 4th and limited seating available for dinner - reservations only.
Our dining room offers a wonderful indoor dining experience with beautiful views of the Maitland River. Linen-covered tables are amply distanced for privacy and safety. The European & international menu with soups and desserts make it an occasion whether it's lunch or dinner.
Our PATIO
Beautiful natural green space with views of the golf course & the Menesetung bridge.  Four legged friends are welcome ~ must be leashed & behaved.
We look forward to serving you soon!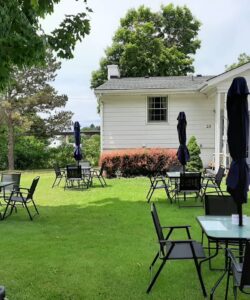 Great Food with a Great View!
It's not just a line and it's more than a moto.                                   

It's the plain and simple truth. Chef Martin offers fresh and tasty features daily and a simple menu made from quality ingredients handled with love. Oh, and the view! The view is truly one of the best you'll find in Goderich, ON.
The View Inside & Out
Have a look at our space and the all year view...